Healthy salad of Bok Choi, Rúgula and apple
I am a devout carnivore. Punto.
I can not imagine being 100% vegetarian for more than ... 1 day.
But I can not imagine a life eating pure meats accompanied by rice or potatoes like many people do. You have to be balanced and eat healthy recipes. That's why I like to make salads, in fact, some well-carnivorous and fatty dishes are better accompanied by foods belonging to the vegetable kingdom.
This salad that I made the other day is perfect to accompany any carnivorous savage you get crave In fact, the more fat your main course has, the better this companion will work.
It's a healthy salad .
The title already tells you which are the main ingredients:
Bok Choi (which is a variety of Chinese cabbage)
Arugula
Apple
Chives fresh.
The dressing:
Soy sauce
Olive oil
Lemon vinaigrette: Mix lemon juice with a touch of sugar and balsamic vinegar of your choice.
The preparation:
Mix everything 🙂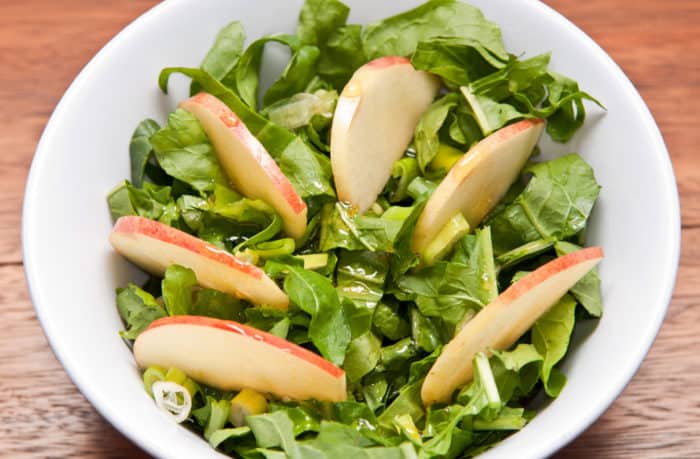 If you get to do it, take a picture and try to make the apple segments are better aligned than me.
Comments
Comments